Albér, the ideal tool to monitor your battery banks
Alina Crombie, Latin America Sales Manager Albér and Gonzalo Reinoso, CALA Regional Marketing Manager for Power & Cooling solutions Anixter, talked with CNX about his strategy in the development of joint ventures. A link to reposition in the region as synonymous of quality.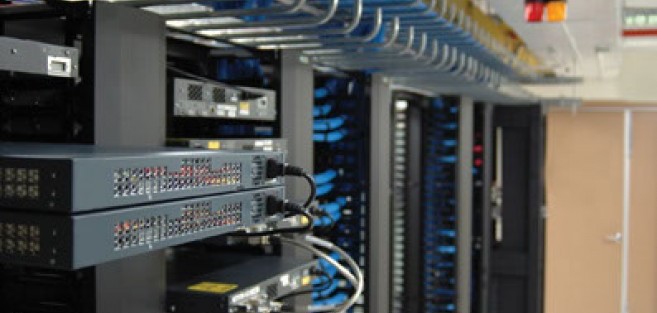 Albér (part of Emerson solutions group), the worldwide leader in control systems and monitoring of battery banks , and Anixter , review the strategy for Latin America in 2014 together. " Albér for Anixter is a key supplier in the region , testing equipment and battery monitoring for mission critical as computing centers , banks, etc. As part of Emerson-Albér group, one of the leading suppliers of solutions Anixter Network Power, Cooling and related, go in search of a strong alliance with which we intend to develop more business and channel in the region" says Gonzalo Reinoso. In turn, Alina Crombie defined Anixter as "a value-added partner: enables Albér reach different sales channels and customers very important to us. Anixter will help us attract end users demand in market segments that are very important to Albér as development projects Computing Centers (Data Centers). One of our main goals this year is to work closely with Anixter on this business unit . "
Teamwork
"The expectation for the new year on Albér is to enter new market segments on the region, such as data centers or industries where UPS systems are critical for computer or production processes," says Alina. Meanwhile, Gonzalo not only adheres to the expectations expressed by Albér but adds that "from Anixter we hope to bring new business opportunities to Alber, through the development and specialization of channel integration. Always looking to expand the range of solutions for our customers, and continue to promote the channels to see us as strategic partners we are. "
Why Alber?
Gonzalo explains some of the benefits to using products Albér "such solutions are a good alternative to complement the set of tools for our customers, who can now provide a complete diagnosis to end user about the state of wear of their batteries, and that way prevent future system failures." Meanwhile Alina says "for the end customer is also a value-added product, as some of the solutions are installed in the work area , and perform ongoing monitoring and real- time file system back up battery, sending alerts when any part of the low system efficiency thresholds established. Furthermore, the system allows you to monitor any brand and system battery banks , which use their ability to expand. "
About Albér
Albércorp, founded in 1972, is the largest manufacturer and test solutions for battery status monitoring . Albér manufactures and develops a wide range of battery monitoring products . At present, the monitoring system Albér batteries is becoming the standard for data centers, telecommunications and utilities for determining the health status of their batteries having the patent in current measurements .

Albér undertakes to promote value-added products for the service industry, and provides training and seminars in accordance with NERC, is also present in most of the world 's largest battery business and its derivatives, Battcon conference. Power plants, nuclear power plants, data centers and other mission critical facilities equipment Albér used to minimize or eliminate critical load losses due to failures or battery damage.
Keep yourself informed with CNX Anixter and obtain all the information your business needs to achieve success.