Beyond biometric technology
Morpho (Safran), the world leader in biometric technology announced the launch of the SIGMA® MorphoAccess series, the most advanced fingerprint identification terminals in the market that offer superior performance and a wide variety of new features.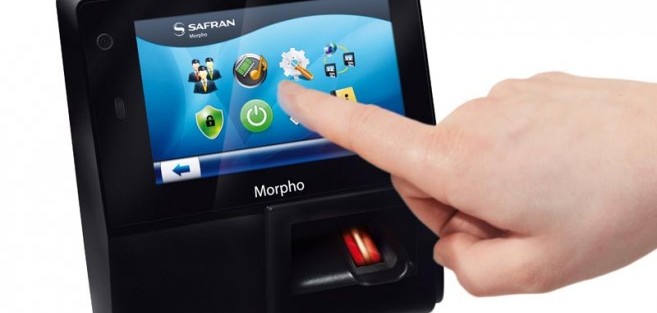 Developed after the acquisition of the Bioscrypt L-1 division, the MorphoAccess SIGMA® Series line has the best of the strengths of both companies to provide a superior fingerprint identification terminal. With models for uses both indoors and outdoors, these devices can perfectly adapt to the existing infrastructure of Morpho, and Bioscrypt, as well as to the new implementations.
Its modern design, including a touch screen, and videophone features offers a tablet-like user experience that allows a wide range of applications, customization, and user interaction.
Being the world's number one in fingerprint algorithms, Morpho delivers a 1:N comparison in a database of 100K users, a first in the industry. These revolutionary devices also include anti-fraud features, such as face detection, and duress finger for added security.
In addition, they can do a 1:1 authentication using the contactless smart card with a wider deployment, and NFC technologies.
"After careful research on information obtained from our large Morpho and L-1 Bioscrypt customer base, our new biometric terminals are a milestone in the innovation of Morpho", said Thomas Chenevier, Vice President of Products and Markets, Identification Division of Morpho . "Our commitment to excellence has driven the design of the SIGMA® MorphoAccess Series, allowing us to go beyond customer expectations. This new development reaffirms the commitment of Morpho to retain and strengthen its global leadership in access control"
For more information about biometrics solutions, please contact your Account Executive at Anixter and you can get all value added service that only a distributor as Anixter can offer to your business.