Cloud Service and Mobility, top challenges for companies
In a survey recently carried out by CommScope, it was revealed that the "bring-your-own-device" trend is already transforming IT areas in all-size organizations. CNX tells you the details of what's coming in our way, and also gives you the possibility to access the complete report, from here.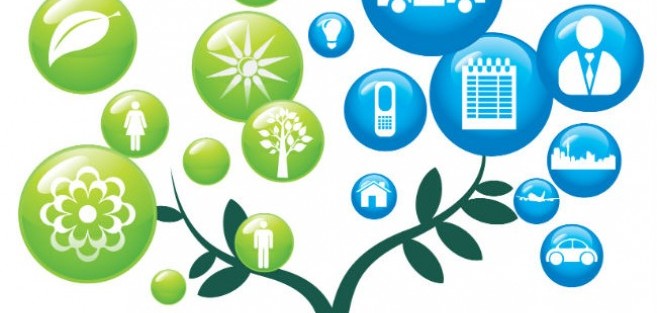 CommScope, leader in Infrastructure and Unified Communications, and Anixter strategic partner, revealed the results of a survey which was carried out at the beginning of this year: whether it is the use of smartphones, laptops or tablets, mobile devices are playing a larger part as game changers in today's businesses. Enterprise IT managers struggle to keep pace with mobility's dramatic effects on workplace productivity and requirements.
Meanwhile, cloud-based IT services and applications also have grabbed the attention of those responsible for enterprise networks, according to the study developed by CommScope. Nearly three-fourths of respondents confirmed they already are deploying some cloud-based applications, and the shift to the cloud is far from slowing.

This seventh edition of the CommScope Global Enterprise Survey found that enterprise mobility and cloud services beat out infrastructure intelligence, 40/100GbE and green power initiatives as the top challenges company networks are facing around the world. More than 1,100 IT professionals distributed in 63 different countries participated in the recent study.

In addition, the survey found a very noticeable gap between usage of mobile devices within enterprise facilities and the capability of those buildings to enable wireless traffic. According to the survey, an average of 43 percent of all phone calls originating within an organization's facility involves a mobile phone, but only 30 percent of these businesses say their carrier-provided in-building signal coverage and capacity are sufficient to handle the growing mobile traffic. This means more than three-quarters of respondents admitting that employees had to roam around the office, or even go outside the premises, to get a proper signal to make a call.

"It's clear from the survey that bring-your-own-device is a trend that is constantly growing and places a heavy demand on organizational infrastructures, while weighing heavily on the minds of most network IT professionals," said Kevin St. Cyr, senior vice president, Enterprise Solutions, CommScope.

Key findings from the CommScope Global Enterprise Survey include:

Enterprise Mobility: Forty-four percent of surveyed participants see the widespread use of mobile technology as a game-changer. In addition, about a third of respondents reported having a distributed antenna system (DAS) deployed on site to support the indoor wireless traffic, while another 36 percent reported no capability to provide adequate indoor mobile coverage.

Cloud Services: Forty-four percent of surveyed respondents also pointed to cloud services as a top game-changer and expect that importance to grow over time. While 21 percent currently rely on cloud technology to run more than half of their applications, 52 percent believe that by 2017 more than half of their applications will reside off-site in the cloud.
40 GbE and 100 GbE: Nearly a third of respondents indicated that 40GbE and 100GbE would have a significant impact on their future operations, with most of them citing the emergence of laser-optimized multimode. There was also consensus among the respondents as to their installation strategies for future data centers. Sixty-one percent of operators favored a pre-terminated data center solution, as opposed to a field-terminated solution.
Infrastructure Intelligence: Nearly one in three of surveyed participants mentioned the need for intelligent infrastructures as an important player in IT infrastructure change. The key driver, cited in 61 percent of the surveys, is the increasing demand for greater productivity.
Sustainable energy: Energy usage is still one of the most important points for many respondents. One-fourth of respondents indicated that energy and green initiatives would be a game-changer over the next five years. On average, respondents are looking to reduce energy consumption by 18 percent; their strategies involve server virtualization, consolidations and cloud computing.
This CommScope survey is conducted every three years, made available in 10 different languages and is online to maximize the number of people involved. The survey respondents represent a wide variety of industry sectors. Thirty-five percent of them are involved in a technology or IT-related business. IT professionals within the finance/banking, industrial/manufacturing, education and government sectors accounted for a combined 36 percent of responses.
Keep yourself informed with CNX Anixter and obtain all the information your business needs to achieve success.