Data Center infrastructure management DCIM
¿Not convinced there is a one-size-fits-all strategy for data center infrastructure management?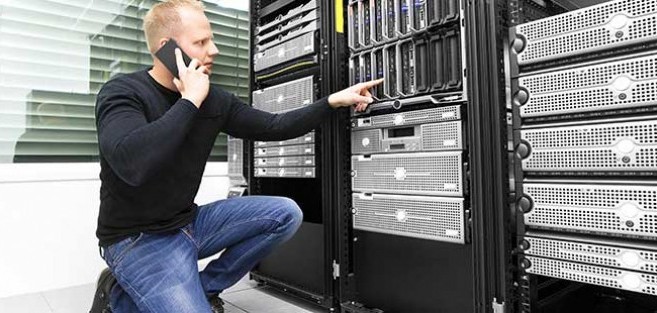 ¿Not convinced there is a one-size-fits-all strategy for data center infrastructure management?
We agree. Most data center managers today are frustrated with the lack of interoperability and integration between infrastructure management tools and current IT systems.
FAMILIAR CHALLENGE: OPERATING IN SILOS
Information management systems in the data center commonly operate in silos, whereby features overlap but don't talk to each other, resulting in poor work flow practices.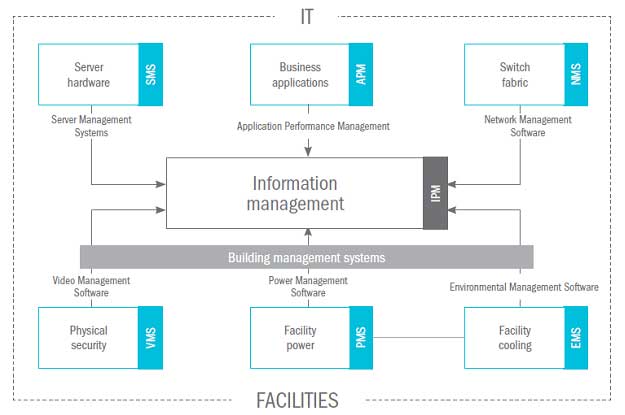 PARALYZED OPERATION
Without planning, a state of confusion or disorder could arise in a critical environment. Without reports, Inefficiencies and profit leaks could go unnoticed. Without live feeds, you may not know you need to react.
Infrastructure as a Platform by Anixter provides a comprehensive approach to defining Data Center infrastructure management (DCIM), which starts at the physical layer, by simplifying deployment and integration with your business processes.
FIVE SENSES OF DCIM
The Anixter approach
By clearly defining the various elements that provide valuable information about your data center, Anixter will tailor a DCIM deployment roadmap that meets your specific challenges.
Asset management
Implement a centralized asset management process with an easily maintainable database.
Environmental monitoring
Use temperature, humidity and pressure sensor technology to achieve conditional environmental control.
Power monitoring
Collect energy data at the facility, room and cabinet to create an intelligent power chain.
Change management
Integrate move, add and change activity with existing work order systems to automate the workflow process.
Capacity Planning
Use DCIM data to accurately forecast available power, cooling, network connectivity and space. You can better define a DCIM roadmap and enable interoperability by leveraging our expertise in facility assessment, project deployment and controlled repeatability.
PRODUCT AND DEPLOYMENT SOLUTIONS
With our alliance and integrator partners
Intelligent PDUs
Intelligent patch panels
Inline power meters
Temperature, humidity and airflow pressure sensors
Asset collection services and software
Power and thermal management software
FOR MORE INFORMATION: