IP videosurveillance application trends
Open standards constitute an important game changer in the world of IP video applications, greatly driven by ONVIF. As leading added value distributor, Anixter is fully aware that the ability to interconnect both devices and systems can pose enormous benefits, and with this in mind proudly stands as the only non-vendor member of the ONVIF committee. Anixter Lab in Chicago is used to perform tests, certifications and is also a great opportunity to rapidly transmit new advancements to all business partners. Learn more in this article!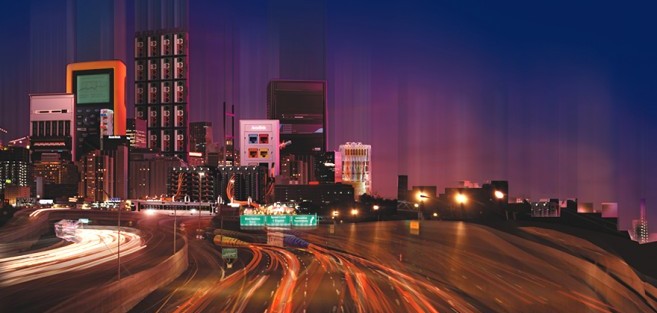 Connecting the IP system to other systems –such as access control, fire detection, mass notification and similar systems– is paramount to obtaining success in the field of City Wide Surveillance networks. As these initiatives keep growing, cities can tread further on their path to true response to incidents. On the other hand, these systems also support an appropriate verification of issues reported before resources are put to work, thus saving money in nuisance alarms.

Bandwidth and the assurance of relying on a tight budget are essential factors in any IP video project. Today, with the advancements in compression and technologies these situations are improving. However, being able to know the networks and to rely on an adequate design for video implementations at large scale is still essential. We see lots of integrators creating a "network budget" for their IP video implementations, and with this, they establish a bandwidth expectation from the onset, and raise awareness on end users from the very first day. Contact Anixter and obtain more information on the best practices for this area.
Wireless mesh technologies are also expanding, thus allowing a private, secure air transmission of data. Likewise, video transmissions demand an intensive bandwidth and tight security. In this respect, Anixter partners make use of the best products to provide a wireless mesh technology that adapts to your needs and your customers'.
Cell phone technology has also brought about a great bandwidth demand, both for upload and download, as well as a number of advantages for the public. Security projects can also make use of this available bandwidth. 4G/LTE can be decisive in many CWS implementations. And even if dedicated wireless mesh networks are quite important, 4G/LTE can sometimes provide a solution for a number of implementations, with costs being translated as a monthly bonus instead of considering it as an upfront investment.

Edge storage is also a very important trend in today's IP video market. For small to mid-size implementations, edge storage has been used to replace traditional storage, and with today's capabilities a whole month can be stored in a camera that has the same technology used in cell phones or home cameras.
For bigger size implementations this type of storage can also be used as security "backup", thus allowing for local storage when the network or the server collapse. In practice, if a camera loses connection with the recording server, it can store up to one month of video in its SD card, and then transfer the video to the server once the service is restored.
Contact Anixter!

Anixter will be present in the most important security road shows this year, where our vendor partners present their most recent technologies and innovations. Don't miss the opportunity to pay a visit and make any inquiries, or contact your Anixter local representative for more information.