Network migration: high-performance structured cabling
The increasing demand for bandwidth technologies requires servers and network hardware to make them more versatile to compensate multiple migration options throughout their lifecycles.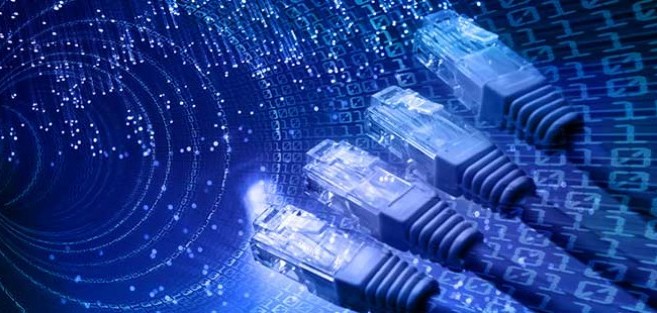 Every data center faces the same challenge: the need to support increasing bandwidth demands while meeting the demands for scalability,flexibility and redundancy. In an attempt to control the associated costs, data center planners are looking to use high-density cabling architectures and computing equipment to maximize floor space utilization. However, given the pace of innovation in data center internetworking technology, not designing the structured cabling infrastructure correctly today may lead to costly upgrades, increased downtime and reduced competitiveness in the future.
A Standards-Based Approach
When Anixter created the original Levels program in the 1990s, it recognized the challenges designers faced when attempting to select the correct type and grade of low voltage communications cabling necessary to support the emerging Ethernet protocol being deployed across enterprise networks.
Even though the industry has evolved from those early 10 Mbps systems to established industry standards that support the 100 Gbps systems seen in today's data centers, the same challenges exist: the myriad of choices relating to media selection, cabling architecture and cable management.
Traffic is Changing the Data Center
Before the advent of cloud and server virtualization technology, most of a data center's traffic traversed from the data center local area network (LAN) to the wide area network (WAN). With server virtualization technology, the ability to decouple the operating systems and programs from the physical server improves server utilization as multiple virtual sessions can be hosted on a server. In today's virtualized environments, server-to-server communication accounts for 76 percent of traffic in the data center.
This change in traffic has led to a shift in the top concerns for investment of mid-market data center operators as the server capacity demands have increased2 :
Data center connectivity: 82%
Availability and resilience of data center power, space, cooling and connectivity: 80%
Control over the facility: 78%
Access to the cloud: 75%
Data Center Road Blocks to High- Performance Structured Cabling
Migrating to a high-performance structured cabling system isn't as simple as a rip and replace of the current cabling. Five distinct areas need to be addressed when evaluating a data center migration:
a. Amortization of cabling investment
b. Infrastructure complexity
c. Pace of innovation and adoption
d. Speed of deployment
e. Restrictions of legacy systems
When determining a network migration strategy, you need to address these areas while preparing to support future technologies, whatever they may be. However, they will certainly require increased storage, speed, reliability and responsiveness. In Anixter's network migration strategy, it's important to address several criteria within the data center:
Cabling topology: importance of design and cabling systems
Media selection: copper and fiber technology
Complexity
Switch and general architecture
Flexibility: design for growth
In next month's article, Anixter analyzes and explains the above strategy for network migration and looks at how this can create a viable data center cabling infrastructure that can last through multiple technology refreshes.
Increasing bandwidth demands are requiring server and network hardware technologies to become more versatile to compensate for multiple migration options throughout their lifecycles.
For more information: anixter.com/datacenter