Safe Cities
In an exclusive report for CNX Anixter, Jason da Souza, Regional Security Manager for Anixter Caribbean and Latin America, details the features present in the City Wide Surveillance service offered by the leading added value distributor. Safer cities, at the reach of your hand!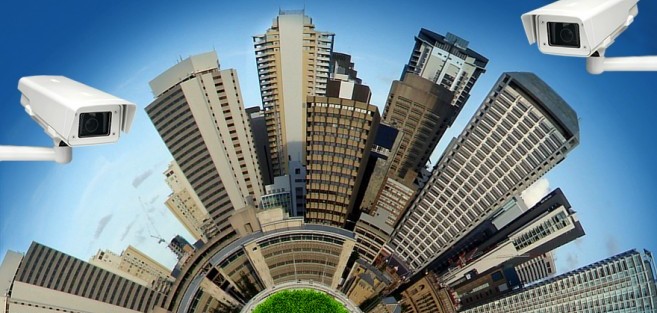 By: Jason de Souza, Regional Security Manager, Anixter Caribbean and Latin America
City Wide Surveillance (CWS) is a very complex project. Because of the size of these projects, all and each of the elements within the cycle can be pretty exasperating. Also, working with the governments at the different levels can be complicated, and so, understanding the best practices and presenting information in an accurate, straightforward fashion is paramount. Anixter's expertise in this type of projects across the globe can provide training and direct support, giving you the chance to use all the materials and data as you wish. We have worked in alliance with our integrator partners all over the world in this type of projects, and this experience can provide valuable tactic information for your approach, along with planning and system design.

Anixter relies on knowledgeable resources on each of the elements of the system -feeding, cabling, infrastructure, wireless networks, servers, cameras, accessories, etc. – which are an extension of your own equipment. In CWS projects, the interconnection of disparate systems to produce a coordinated response to incidents and alarms is the expected outcome, and each release is unique. Anixter, along with our manufacturing partners, can manage resources to help in this process. Our VMS, cameras, PSIM and other solutions' partners understand the importance of having a value-added distributor, and this is why we offer this service to our partners as part of our daily work.
Storage can be challenging due to the camera counts and retention times these systems require. Anixter has worked in multiple petabyte projects with our partners and has the capability to walk you through the design process, providing greater confidence in the solutions we deliver. Our portfolio offers different options designed to prove the unique value of each proposal, so that you can decide the one that best adapts to your scenario.

The main goal of City Wide Surveillance project is to protect the security and physical integrity of the community. This is why integrators involved in this type of projects experience a great sense of contribution, since they are in charge of joining the necessary resources and technology to help drive improvement in the society. From a local to a federal level, governments have all seen the benefits of intelligent video as a technology that supports security initiatives in their communities. Early involvement and advocating for the value of the proposal with the right audience are essential factors. We can help you design the message and align the proper vendor solutions depending on your needs and challenges. Anixter has the relationships at the product level to ensure that both pricing and support for these large-scale implementations are coordinated so that our integrator partners can feel supported in their planning, design, implementation and support stages of each of their CWS projects.

Anixter City Wide Surveillance program has been created to provide support for integrator partners by making full use of all Anixter resources and expertise, alongside our vendor business partners, thus providing training, planning and design services, while generating an added value proposal to our daily work.

What makes this program stand out from the rest is our internal resources and alliances with the biggest world manufacturers of security solutions. We have dedicated resources for these projects around the world, and this expertise is available for you and your teams. Our personnel are certified and willing to respond to your needs and provide assistance and recommendations. No other distributor can provide this level of assistance. Our key initiative is training in the best practices, technological advances, success stories and best-in-class support to guarantee and promote safer cities across Latin America.