Success with first multi-vendor interoperability test
During the Interop 2013 conference, the most renowned event in the networking segment, Avaya announced the completion of the industry's first multi-vendor interoperability test using standard SPB (Shortest Path Bridging) technology. A huge success!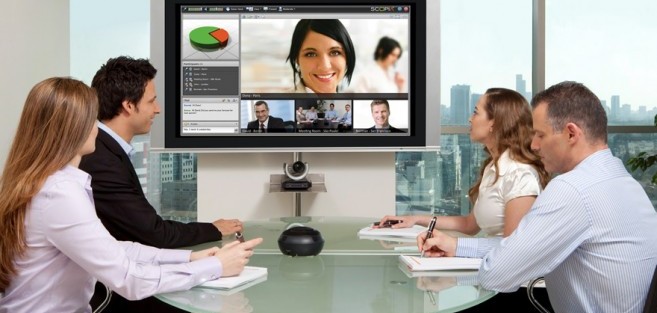 INTEROP 2013, the most renowned event in the networking segment was held on May 6 this year. At the event, Avaya, Anixter strategic partner, announced that, alongside Alcatel-Lucent, HP and Spirent, they have successfully conducted the first interoperability multi-vendor test using Shortest Path Bridging (SPB) technology.
The interoperability testing was conducted in public, across the main backbone of conference network, also known as InteropNet, where a network interconnection mesh, known in the market as Ethernet Fabric, was put into practice. SPB is a networking technology designed to work for the creation of extensively scalable fabrics, standardized by the IEEE as 802.1aq, and by the IETF as FC 6329.
Why SPB?
SPB enables customers to simplify network creation and management by requiring service provisioning only at the edge of the network. SPB saves time, effort, and reduces human error by dynamically building and maintaining the network topology between nodes using Intermediate System to Intermediate System (IS-IS), a proven carrier-grade link state protocol. By establishing a multi-path fabric for traffic distribution, SPB maximizes bandwidth utilization on all paths and executes seamless, sub-second network changes.
The multi-vendor interoperability test demonstrates to all companies and corporations interested in these technologies the benefits of open, standards-based solutions and replicates the reality of today's network environments, which are frequently characterized by a mix of vendors and equipment distributed across different Data Center locations. For example, in the case of private-based Data Centers, which are backed-up by a cloud service provider, using SPB in heterogeneous networking environments as a bridge between private and public clouds enables seamless service delivery between different or disperse Data Centers.
Advantages of Interoperability Test
The interoperability test leveraged the InteropNET backbone network to interconnect equipment located at each of the participant's booths. Avaya's SPB-based Fabric Connect technology (commercial name of the Ethernet Fabric offered by Avaya) was able to support traffic on one of the world's largest temporary networks built for this type of premier networking industry events. This network was built on previous validation efforts that have demonstrated SPB's capabilities for multi-site Data Centers, including:
A 2000 node / 400 link interoperability test that showcased full control and data plane interoperability between 4 different vendors.
Another test that included the migration of a virtual machine over a multi-vendor SPB network that seamlessly transferred services between nodes managed by different vendors.
Keep yourself updated with CNX Anixter and learn about the market's latest news.