TBus®, the first videosurveillance switch, already available
Transmission Bus is the new backbone communications technology NVT has developed for a series of IP transmission devices. Check all the details of this innovative and excellent opportunity for your business!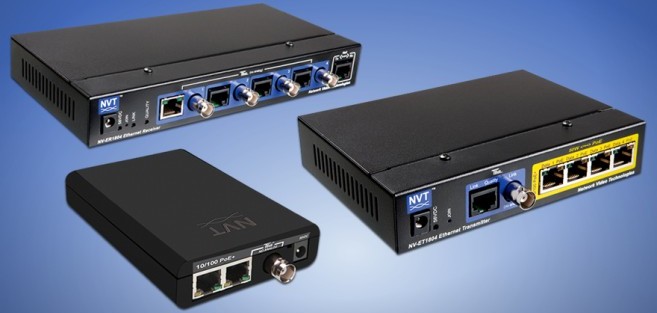 As your added value distributor, Anixter brings you the latest releases in the market. This time, we are introducing the latest NVT product, a switch that is already part of NVT's range of IP transmission devices.
TBus® is short for Transmission Bus, and supports all forms of coax and UTP cables: coaxial, UTP, 18/2, 2-wire (un-twisted wire) and STP (shielded twisted-pair) with the capability to send data and feeding on the same pair. Additionally, it supports any combination of star, peer-to-peer, or daisy-chain cabling topology. TBus delivers 56VDC power for remote transceivers, as well as their remote PoE devices (IP cameras, etc.). Loads of up to 1 amp are possible, supporting high power PoE+ devices (IEEE802.3af y 802.3at standards).

Available for all speeds…

TBus® supports advanced 128-bit AES encrypted network speeds of up to 200Mbps. On RG59/U cable, it is capable of reaching data distances of 8,000 ft.

All in all, with a dedicated, unique technology in its range, NVT introduces the first network switch for videosurveillance and the security industry.

TBus® transmission product series include single port NV-ET1801, and 4-port NV-ET1804. TBus® receivers include four-port NV-ER1804 , 8-port NV-ER1808i, and 16-port NV-ER1816i. Eight and sixteen receivers are 1U rack mountable, and include browser-based management tools.

All NVT products comply with UL, CUL, CE, RoHS and WEEE standards, and are backed by NVT life guarantee, plus an awarded customer service.
All these products are already available, and naturally, Anixter can deliver them immediately to help you close faster, more effective deals. For more information, please contact your Account Executive.