Video: Avaya's seven predictions for 2013
2013 will be the year of videoconferencing for all, and with this idea in mind, Avaya has announced seven predictions to be considered this year. Learn it all about your business future in this article!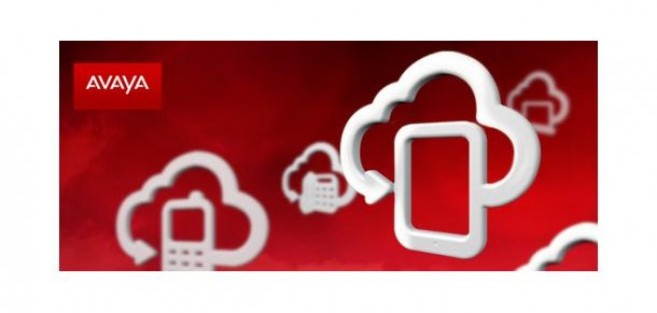 Avaya, leading global provider of business communications and service and collaboration solutions, and Anixter's strategic partner, predicts seven facts which will take place this year in the videoconferencing solutions' segment.
1) By the end of 2013, one in five of all real-time communication interactions with customers will be on video.

The digital revolution has changed the way customers look for information on the products and services they buy. What has not changed is the fact that personal interaction is what makes the difference. Increasingly, customers expect to talk to the sales teams face to face. On the other hand, when making a sale, body language is as important as the tone. The technology available to enterprises in 2013 will increase profits by facilitating better relationships with customers.
2) 80% of all videocommunications will be performed via a mobile device.

Mobility is a growing trend in business, driven by employees, their devices and the expansion of wireless networks. Through computer graphics, organizations are increasingly adopting the "Bring-your-own-device" policy for their employees.
The proliferation of video applications for mobile devices fosters remote collaboration. The availability of high-bandwidth wireless LANs indicates that this trend will continue to increase access to real-time video communications with the ability to connect to entire groups of users.
3) Personal videocommunications will be connected to videoconferencing rooms.

With computers and mobile devices capable of running videoconferencing applications, individuals will now be able to contact other individuals outside the organization. The simplicity to connect individual users will bring this trend forward.
4) 75% of companies will use video to train new employees.

As video conferencing becomes more affordable and easy to implement for all-size organizations, users at all levels will also benefit from this. A minimum requirement of IT training and support, together with the simplicity of videoconferencing applications, will help users to quickly adopt them. What's more, this applies not only for big companies but also for medium and small size organizations. Video was formerly seen as a great investment for only some specific functions (such as contact centers, HR or finance), but it will soon be present everywhere.
5) Video meetings will be integrated to other users' applications.

Videoconferencing will really take a leap when it can be integrated to the existing variety of corporate tools, such as online calendars and contact databases. This will make it easier for users to contact their colleagues and clients, also improving the collaboration process and enhancing the productivity on all business lines.
6) Video will be used on all levels, not only executive.

More and more generations of employees are familiarized with real-time communication and online interaction. This will have a major impact on the way companies serve their customers, work with their partners and vendors, and improve their decision-making processes.
Most companies already have spaces for videoconferencing. The new videoconferencing spaces available to all users through their computer or mobile devices will have to operate seamlessly along these technologies.
7) All video installations will have to be compatible

In addition to this, the probability that clients may be operating from different platforms will be high, as the need to rely on open systems becomes clearer. Compatibility with multiple vendors will be crucial to protect investments and maintain face-to-face conversations.
Anticipate your customers' needs. Contact Anixter!

As global leading distributor, Anixter already has availability of all Avaya products to start offering your customers the best videoconferencing solutions. Contact your Account Executive and obtain all the added value only a distributor like Anixter can offer your business.