Your future Data Center, now in 3D!
Anixter presents a new service that will change the way we plan and market data centers: a 3D model, with all the images, list of materials needed and technical documentation to complete the project. Find out all about this tool –and add further value to your business!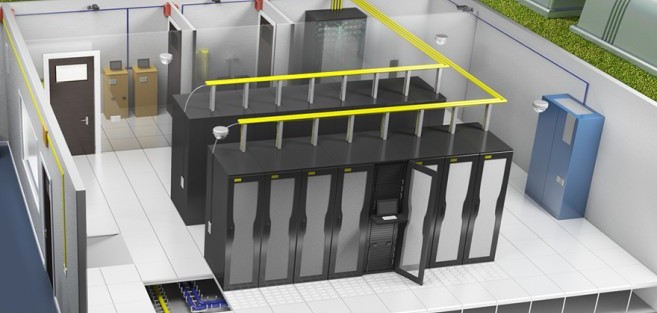 Four years ago, Anixter started to dive into the Data Center (DC) market. As part of the initiative, different tools and programs were developed to ensure the leadership of the distributor in this sector. Today, Anixter is pleased to announce further innovation solutions which will benefit both clients and end users with more added value service.
Under the sign of innovation, Gonzalo Reinoso, Regional Power & Cooling Solution Marketing Manager, CALA; Federico Lang, Regional Physical Support Solution Marketing Manager, CALA, and José Leyva, Data Center Business Developer, Anixter, met up to introduce, through this medium, a software that is capable of modeling a 3D data center. This service, already available, brings multiple benefits both for those offering a project and for those who decide to materialize it.
In the words of José Leyva, the tool has been developed based on three main objectives:
1. Educational: it will allow all the members that are part of the business (distributors, integrators, end users and even vendors) to fully understand how a data center is composed of different units, which are all interconnected, and not just independent components. It provides a clear vision of the systemic nature that needs to be present in all DC projects.
2. Professionalism: the tool, aligned with the service policy of its creator, Anixter, is available and suitable both for the biggest and the smallest projects, including those sites with a single cabinet. Regardless of the size of your business, every client will be able to obtain the model plan of their specific data center project.
3. Differentiation: undoubtedly, this is a tool that keeps positioning Anixter as a differentiated provider in the market, since it is the only leading distributor offering all customers and end users this kind of service.
"This new added value service is already available for all our Anixter customers in the Caribbean and Latin American region (CALA)", said Gonzalo. "Inside teams on all our locations are already qualified and prepared to provide this new support tool."
On the other hand, Federico added "The deliverable clients receive is no less than the model of their project. The idea is to give our partners the chance to create an incremental business in the DC area".
What is included in this new service
In addition to a complete 3D modeling view of the entire data center and all its components, this new service also provides a complete list of all the materials included in the project, plus the documentation that technically describes and supports the DC model.
"As of now, we are able to quickly create an entire data center project, including all its subsystems. This significantly increases the chances of completing a successful project", concluded Federico.
A clear message that sums up the great value this new Anixter service is offering all business partners.
Start taking advantage of this new tool right now! Contact your Account Executive at the nearest Anixter location and obtain this new service for your Data Center Infrastructure business.
Keep yourself informed with Anixter and start enjoying the advantages of relying on the best ally.