Standards and Best Practices in Access Control
Industry Standards - ONVIF For Access Control
Open Network Video Interface Forum
Is there compatibility between devices from different manufacturers?
ONVIF profiles applied to access systems
ONVIF Profile C
Published in December 2013
Door Management (status and control)
General system administration
Event Management
Alarm Management
ONVIF Profile A
Publicada en junio 2017
Credential Configuration
Credential Grants and Revocation
Schedule Management
Assignment of access rules to user groups.
ONVIF Profile D
Published in June 2021
Access Control Peripherals
Biometrics Readers
Portable badge readers
Cameras for access control use
Integrated sensors
Locks
Displays
Non-contact technologies
Integrator benefits of using Industry Standards:
Flexibility of selection
Security
Efficiency in project cost
Integration with Video Surveillance systems
Prepared for future integrations
Access Control Infrastructure Partners
What We Offer
Technology Partners
Resources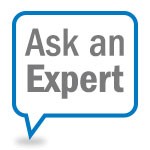 Contact one of our Access Control Systems Experts.