Company Overview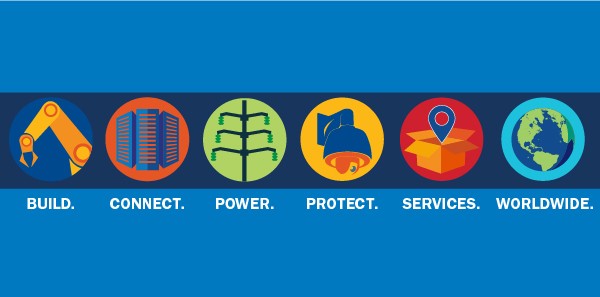 World-Class Products and Services to Benefit Your Bottom Line
Anixter is a leading global supplier of communications and security products, electrical and electronic wire and cable, fasteners and other small components. Anixter helps its customers specify solutions and make informed purchasing decisions around technologies, applications and relevant standards. Throughout the world, Anixter provides innovative supply chain management solutions to reduce customers' total cost of production and implementation.
Enterprise Cabling & Security Solutions
Anixter understands your need to have an in-depth understanding of cabling and security technologies, best practices and standards.

Anixter has the latest technical and market knowledge of copper-based 10 Gigabit Ethernet, wireless, fiber optic and other IP-based solutions.
We have the broadest infrastructure offerings to fit your current and future industrial communication and control, network cabling, security application, data center and enterprise cabling needs.
We have over 1,600 sales specialists and more than 90 technical experts in our Technology Services GroupSM devoted to cabling and security solutions and our Infrastructure Solutions LabSM will assist you with selecting the right products.
More on Anixter's Enterprise Cabling Solutions.
More on Anixter's Security Solutions.
Fastener Solutions
Anixter's Fastener business supplies high-volume, low-cost components and customized Supply Chain Solutions to leading OEMs (original equipment manufacturers) worldwide.
Supply Chain Solutions allow customers to streamline their manufacturing processes, reduce overall costs and focus their core competencies on the production of world-class products.
IT and global sourcing expertise are tailored to each case to meet customers' exact needs.
Our in-house quality experts and advanced quality procedures allow us to manage each solution for successful implementation.
More on Anixter's Fastener Solutions.
Electrical and Electronic Wire & Cable Solutions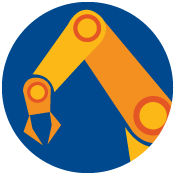 Anixter's Electrical and Electronic Wire & Cable business prides itself on more than 50 years of experience, industry knowledge and its relationships with over 2,000 suppliers around the world.
Experts who sit on global electrical code regulating organizations to help provide customers with the latest industry knowledge and training.
Worldwide deployment and replenishment capabilities specialized for OEMs, industrial manufacturing, contractors and the entertainment industry.
Scalable inventory management services that help reduce our customers' costs of doing business and increase efficiencies.
Worldwide engineering staff to provide specification interpretation and technical support.

More on Anixter's Wire & Cable Solutions.