Multi-Tenant Data Center Webinar Series
Many enterprises consider migrating their applications to colocation facilities to provide greater agility, resiliency and performance, while reducing
overall costs.
This 5-part webinar series was recorded in March 2017 at the DataCenterDynamics New York Enterprise conference as part of a technology workshop
hosted by Anixter, and co-sponsored by Equinix and Datapipe. Anixter's Infrastructure as a Platform approach to multi-tenant data centers indentifies
five best practices, that include: facility requirements, cost justification, resource management, planned migration and infrastructure specification.
Co-Sponsors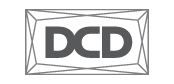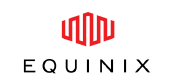 Webinars & Topics
How can an enterprise organization determine the right off-premise strategy for their business?
How will moving to a colocation create growth opportunities for your business?
How will a colocation change the way IT resources are managed?
What is the best process when moving your data center off premise?
How can an enterprise organization maintain the integrity consistency and repeatability of your infrastructure performance in a multi-tenant facility?
Panel Speakers
More Information
Visit anixter.com/mtdc for more information on Anixter's approach to multi-tenant data centers.
This webinar would not have been possible without Anixter's Data Center Technology Alliance Partners.
Technology Partners